Cuts from shaving in the shower can be (really) annoying. Here's how to put an end to pain and scars for good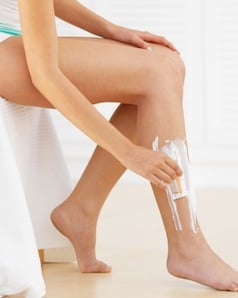 This is a TotalBeauty.com skin care tips article
Anyone who has ever shaved knows what it feels like to accidently cut herself -- slight shock, pain, and frustration. That's why we talked to Venus scientist Claire Girdler for the four tips that'll help you get a nick-free shave every time.
Hello Gorgeous! Are you getting ready and doing shopping for Mother's Day? Sunday May 13th is a day set aside to love on and show an extra bit of appreciation to your mom. I've made a short gift giving guide video for you and here is a wee list too:
1. Japonesque3 pc travel brush set in fun safari print. These are a synthetic fiber brush that come in a sleek travel pouch. $29.95

2. Smashbox Reflection High Shine Lip Gloss 5 pack for $29.00 Oh these glosses really live up to the word 'high' shine-not sticky and wear well!

3. Smashbox primers: travel sizes are $17.00 or you can get one free when shopping at Ulta and make a $30 Smashbox purchase. Choose the spf 15 Dermaxyl complex photo finish for mom to help her photograph at her youthful best!
4. In the video I share with you a fragrance from New Wine and it's called Generation of Promise. I love this fragrance oil made with milk, honey and almond! $10.00 at the Glory of Zion webstore.
Enjoy the video and making memories with Mom on Sunday!
Remember: you are beautiful! Thank you for visiting the blog and check back for promotions and beauty giveaways!